BEAMS PLUS / Botanical Jacquard Cardigan-Brown
$324.00 USD
| | | |
| --- | --- | --- |
| S | : | Length 65.5/Shoulder width 41.5/Body width 49.5/Sleeve length 64.5 |
| M | : | Length 70.5/Shoulder width 47/Body width 54/Sleeve length 65 |
| L | : | Length 71/Shoulder width 48/Body width 55.5/Sleeve length 65.5 |
| XL | : | Length 75/Shoulder width 52.5/Body width 58.5/Sleeve length 67.5 |
Distinctive botanical pattern
■Design
A BEAMS PLUS cardigan featuring a shaggy knitted fabric and delicate jacquard pattern.


■Size
Based on the all-over pattern design from the 1960s, it has a modern size balance of length, sleeve length, and width. Adopts a slightly loose pattern, allowing you to coordinate a layered style without stress

■Material:
Made of a blend of nylon, mohair, and wool. The material is fluffy, soft and warm.

Model: H 178cm W 63kg Size: M

*The color tone may differ from the actual color depending on the lighting conditions of the shooting environment and the viewing environment of your computer. Please note. Please refer to the image taken of the product alone on a white background for the color tone of the product.

*This product is a mixture of products with different blend ratios. Please note that you cannot specify the blending rate.
Fabric thickness: Slightly thick
Transparency: None
Elasticity: Slightly
Glossy: None
Lining: None
[Staff Review]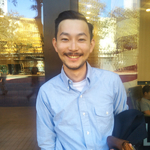 Staff:

 
Mamma Miya Taguchi
Height: 171cm / Usual size: S or M / Wearing size: M
Size feeling: Slight Relaxed silhouette
Material: Wool, mohair, nylon blend, brushed jacquard material
Points: Botanical pattern that looks abstract due to pattern area and color scheme
[Staff Review]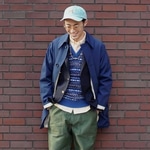 Staff:

 
Yuta Kimura
Height: 170cm / Regular size :SorM / Wearing size: S
Feeling: Relaxed feel like a cardigan Material
: Blend of various materials such as wool and chemical fibers, has many advantages
Points: Not too classic but with exquisite botanical pattern It will be done!
[Notes regarding pre-order products]
*The "delivery schedule" is subject to change due to production and shipping circumstances.
*"Early delivery" is from the beginning of the month to around the 15th, and "late delivery" is from around the 16th to the end of the month.
*The "shipping time" of reserved products may differ from the "delivery schedule" or "in-store sales date."
*Item sizes are measured from product samples, so there may be slight differences from the actual product.
*The product in the image is a sample, so the specifications and color may differ from the actual product.
*Pre-order items may be in stock at some stores.
For any measurements or sizing information please contact totemstores@gmail.com